← students
| | |
| --- | --- |
| First name: | Zainab |
| Last name: | Beiruti |
| Country: | Iraq |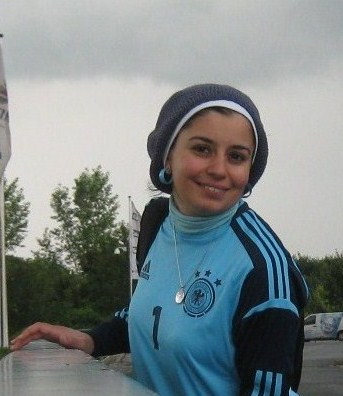 Thesis Subject:Predictive understanding of the sulfur cycle during dynamic nitrate and oxygen supply in intertidal marine sediment
Education:
Since October 2010 PhD student, Microbial Fitness Group, Max Planck Institute for Marine Microbiology, Bremen
March 2010 Msc. University of Bremen, Germany,
Max-Planck institute for Marine Microbiology
Dissertation Advisor: Dr. Timothy Ferdelman and Dr. Benjamin Brunner.
Dissertation Title: Sulfur isotopes effects caused by sulfide-oxidizing bacteria:Model meets reality
September 2008 Msc. United Arab Emirates University
College of Science – Environmental science graduating program
Dissertation Advisor: Dr. Ibrahim Belal.
Dissertation Title: Studying Nutrient (protein) - Organism Relationship Using a Saturation Kinetics Model.

June 2004 Bsc. University of Baghdad
Biology Department.