← students
| | |
| --- | --- |
| First name: | Marion |
| Last name: | Stagars |
| Country: | Germany |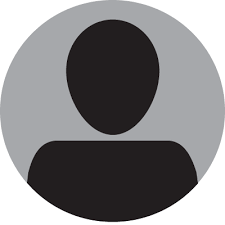 Thesis Subject:Ecophysiology and comparative genomics of key sulfate-reducing bacteria involved in anaerobic degradation of hydrocarbons at marine gas and oil seeps


Education:
since 05/2012 PhD Thesis
"Ecophysiology and comparative genomics of key sulfate-reducing bacteria involved in anaerobic degradation of hydrocarbons at marine gas and oil seeps"
09/2010-03/2012 Master Thesis
"Ecophysiology of SCA-SRB2, a new group of marine butane-degrading sulfate-reducing bacteria"
2009-2010 Content Producer: Generating e-learning and didactically optimized software products of scientific subjects for students
2006-2008 Scientific Assistant at the National Emergency Operations Centre (NEOC), Zurich, Switzerland: Developing and maintenance of the information system for dangerous substances (IGS)
2002-2005 Product Specialist in molecular biology at an international pharmaceutical company
1996-2001 Diploma in Microbiology (equivalent to M. Sc.)
University of Zurich, Switzerland
Thesis topic: "The application of cyanide-forming microorganisms for the mobilization of metals from industrials wastes"
Scientific Interests and Goals:My aim is to study the ecophysiology of the key sulfate-reducing bacteria (SRB) shown to be global key players in seep sediments and to be capable of alkane degradation, as well as to address so far unknown hydrocarbon degraders by multiple approaches (geneFISH, comparative genomics, and enrichments to isolations). By showing the environmental relevance of enriched SRB and by in situ quantification of key genes involved in alkane degradation and corresponding organisms this project contributes to a better understanding of in situ hydrocarbon turnover and a possible response of the environment to oil spills.