← students
| | |
| --- | --- |
| First name: | Mario |
| Last name: | Schimak |
| Country: | Germany |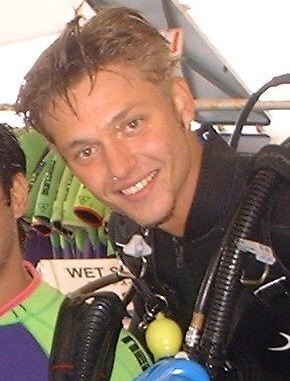 Thesis Subject:Symbiont transmission in the gutless marine worm Olavius algarvensis

Education:
2011 - date Ph.D. Student
Symbiosis Group
Max-Planck-Institute for Marine Microbiology, Bremen, Germany
2004-2010 Mag. rer. nat. in Marine Ecology
University of Vienna
Master Thesis: Simultaneous 16S & 18S rRNA fluorescence in situ hybridisation on LR White sections demonstrated in Vestimentifera (Siboglinidae) tubeworms.
Scientific Interests and Goals:Transmission of bacterial symbionts into their respective hosts in obligate symbiotic associations. The influence of bacteria in early development of metazoans and the adaptations that arise therefrom. Morphological plasticity arising from the "eco-devo" concept of which bacterial communities in the natural habitat play an important role.