← students
| | |
| --- | --- |
| First name: | Maria Gabriela |
| Last name: | Alfaro Espinoza |
| Country: | Costa Rica |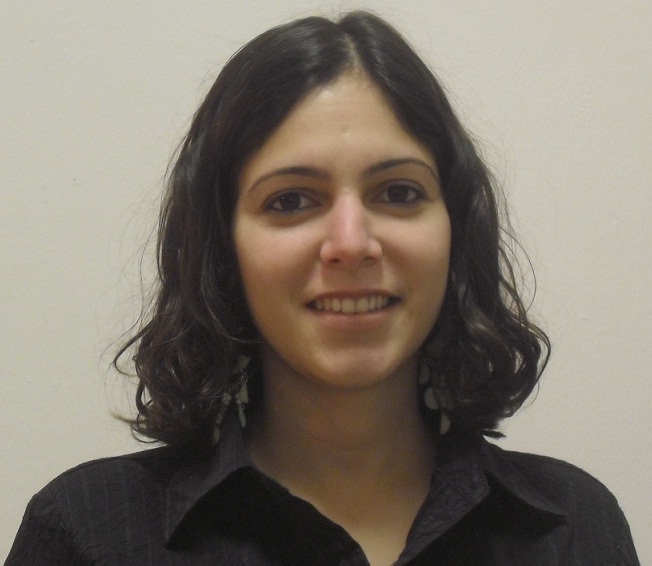 Thesis Subject:Nitrogen fixation in mangrove ecosystems: Insights from a bacteria-plant interaction.
Education:
Since 2011 PhD student, Molecular Microbiology, Jacobs University Bremen / International Max Planck Research School of Marine Microbiology, Bremen.
2009-2011 Master studies in Marine Microbiology, International Max Planck Research School for Marine Microbiology, Bremen.
Title M.Sc. thesis: Isolation and molecular characterization of nitrogen-fixing bacteria associated with mangroves roots.
2003-2007 Bachelor studies in Biology with emphasis in Biotechnology. Universidad Nacional de Costa Rica, Heredia, Costa Rica.
Scientific Interests and Goals:Nitrogen fixation, diazotrophs-plant interactions, nitrogen fixation in mangroves ecosystems.
Selected Publications:Barsukova-Stuckart M, Piedra LF, Gautam B, Alfaro-Espinoza G, Izarova NV, Banerjee A, Bassil BS, Ullrich MS, Breunig HJ, Silvestru C, Kortz U. 2012. Synthesis and biological activity of organoantimony(III)-containing heteropolytungstates. Inorg Chem. 51(21):1215-22.