← students
| | |
| --- | --- |
| First name: | Laura |
| Last name: | Wehrmann |
| Country: | Germany |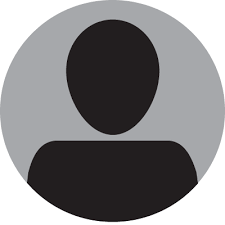 Thesis Subject:Carbon and sulfur biogeochemistry of cold-water coral bearing sediments
| | |
| --- | --- |
| Education: | |
| | Since October 2006 PhD student at the Max Planck Institute for Marine Microbiology, Bremen / GeoBio Center Munich, Coral Reef Ecology Group (Core) |
| | September 2006 Diploma in Marine Evironmental Sciences, Institute for Chemistry and Biology of the Marine Environment (ICBM), Carl-von-Ossietzky-University, Oldenburg, Germany |
| | June-August 2005 Summerstudent at the Department of Marine Sciences, University of North Carolina, Chapel Hill, NC |
| | September 2004 Intermediate diploma in Marine Evironmental Sciences, Institute for Chemistry and Biology of the Marine Environment (ICBM), Carl-von-Ossietzky-University, Oldenburg, Germany |
Scientific Interests and Goals:*Cold-water coral ecosystems
*Biogeochemistry of carbonate-rich environments
*Trace metal chemistry

Cold-water coral ecosystems are widespread in the deep sea where they form small colonies and large reefs, as well as occur as huge carbonate mounds (Roberts et al. 2006). These enormous mounds associated with the ahermatypic deep-water corals Lophelia pertusa and Madrepora oculata are poorly understood regarding the factors controlling their initiation, genesis and local distribution. While some authors suggest a coupling between the distribution of these mounds and the appearance of hydrocarbon seepage (Hovland & Risk, 2003) other studies favor an oceanographic mechanism controlled by currents providing enhanced supply of food and nutrients. In addition a prominent role is given to a bacterial mediation in mound carbonate diagenesis and stabilization (Ferdelman et al., 2006).
This PhD thesis is part of the DFG funded project entitled Microbial Diversity and Functionality in Cold-Water Coral Reef Ecosystems (MICROSYSTEMS).
During the thesis biogeochemical tools are used to study carbon turnover rates associated with modern coral reefs and carbonate mound systems. Special focus is on sulfur, iron, and carbonate dynamics and the influence of bacterial mediated processes on carbonate diagensis and mound building.



Selected Publications:Wehrmann L.M., Knab N.J., Pirlet H., Unnithan V., Wild C. and Ferdelman T.G., Carbon mineralization an carbonate preservation in modern cold-water coral reef sediments on the Norwegian shelf. Biogeosciences, 6, 663-680, 2009.

Wehrmann L.M., Templer S.P., Brunner B., Bernasconi S.M., Maignien L. and Ferdelman T.G., The imprint of methane seepage on the geochemical record and early diagenetic processes in cold-water coral mounds on Pen Duick Escarpment, Gulf of Cadiz. Marine Geology, in press.

Pirlet H., Wehrmann L.M., Brunner B., Frank N., Dewanckele J., Van Rooij D., Foubert A., Swennen R., Naudts L., Boone M., Cnudde V. and Henriet J.-P., Diagenetic formation of gypsum and dolomite in a cold-water coral mound in the Porcupine Seabight, off Ireland. Sedimentology, accepted.

Wild C., Wehrmann L.M., Mayr C., Schöttner S.I., Allers E. and Lundälv T., Microbial degradation of cold-water coral-derived organic matter: potential implication for organic C cycling in the water column above Tisler Reef. Aquatic Biology, 7, 71-80, 2009.

Wild C., Mayr C., Wehrmann L., Schöttner S.I., Naumann M., Hoffmann F. and Rapp H.T., Organic matter release by cold water corals and its implication for fauna–microbe interaction. MARINE ECOLOGY PROGRESS SERIES, 372, 67-75, 2008.

Allers E., Abed R.M.M., Wehrmann L.M., Wang T., Larsson A., Pursers A. and de Beer D., Effects of sedimentation on the cold-water coral Lophelia pertusa. To be submitted to Coral reefs.