← students
| | |
| --- | --- |
| First name: | Judith |
| Last name: | Zimmermann |
| Country: | Germany |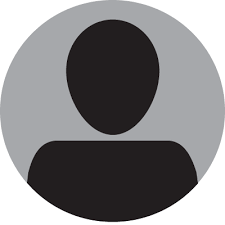 Thesis Subject:Symbiotic associations in marine invertebrates
Education:
05/2011 - present Ph.D. student
Max Planck Institute for Marine Microbiology, Bremen
Department of Molecular Ecology, Symbiosis Group
Ph.D. thesis:
Symbiotic associations in marine invertebrates
08/2008 - 10/2010 MSc studies in Marine Biology
University of Bremen and Ocean University of China, Qingdao
MSc thesis title:
Molecular characterization of a vestimentiferan tubeworm and its endosymbiotic bacteria from a hydrothermal vent in the Mediterranean Sea.
10/2005 - 07/2008 BSc Studies in Biological Sciences
University of Konstanz
Bachelor thesis at the Department of Limnology and Microbial Ecology
BSc thesis title:
Interaktion von benthischen und pelagischen Bakterien
07/1995 - 06/2004 Abitur in the Schillergymnasium Heidenheim
Emphasis on Music and Science
Scientific Interests and Goals:Ectosymbiotic bacteria are widespread on marine organisms but the specificity of these associations and and the evolutionary history of the symbionts are still poorly understood. Marine nematodes of the subfamily Stilbonematinae occur worldwide in sulfidic, coastal sediments These worms carry a characteristic coat of sulfur-oxidizing ectosymbionts on their cuticle that are most likely acquired from the environment.

I am investigating the specificity of these symbiotic associations and the beneficial role of these ectosymbionts for their nematode host. I investigated several closely related stilbonematid nematodes from the genus Leptonemella that co-occur in intertidal sediments of the North Sea island Sylt. Three Leptonemella species from Sylt have been described based on their morphology, but nothing is known about their ectosymbiotic bacteria. Phylogenetic analyses, based on the 18S rRNA gene of the nematodes revealed an unexpectedly high diversity of at least five co-occurring Leptonemella species on Sylt. Analyses of the bacterial 16S rRNA gene and the ribosomal intergenic spacer region (ITS) showed that the ectosymbionts are closely related to gammaproteobacterial sulfur-oxidizing ectosymbionts of other nematode species and the endosymbionts of gutless marine oligochaetes. Remarkably, each host species has its own distinct 16S-ITS rRNA symbiont phylotype, indicating a high degree of specificity in the very closely related co-occuring Leptonemella ectosymbiont associations.

Stilbonematid nematodes of several genera have been investigated worldwide and are known to be associated with specific sulfur-oxidizing symbionts. The potential beneficial role of the ectosymbiotic bacteria for the host is however not understood so far. A further aim of my Ph.D. studies is to investigate if the ectosymbiotic bacteria provide nutrition to their hosts. I therefore perform incubation experiments with Stilbonematid nematodes with radiolabeled or stable isotopes and evaluate the results by Nanoscale Secondary Ion Mass Spectrometry (NanoSIMS) analysis of nematode cross sections. First results indicate that the hosts benefit nutritionally from their symbionts.