← students
| | |
| --- | --- |
| First name: | Emil |
| Last name: | Ruff |
| Country: | Germany |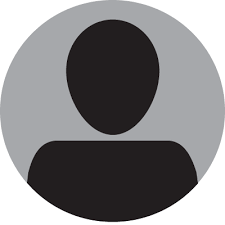 Thesis Subject:Functional diversity of anaerobic methane oxidizers
Education:
since 09/2010 PhD thesis: "Functional diversity of anaerobic methane oxidizers."
at Microbial Habitat Group and Department for Molecular Ecology,
Max Planck Institute for Marine Microbiology, Bremen
11/2009 - 08/2010 Diploma thesis: "Microbial communities of marine methane seeps at Hikurangi Margin (New Zealand)."
at Microbial Habitat Group and Department for Molecular Ecology,
Max Planck Institute for Marine Microbiology, Bremen
09/2003 - 08/2010 Studies of Technical Biology at University of Stuttgart
01/2008 - 08/2008 Bachelor thesis: "Metallization of Tobacco Mosaic Viruses to produce ferrofluids with enhanced magnetoviscosity".
at Department for Molecular Biology and Plant Virology, University of Stuttgart
Scientific Interests and Goals:Microbial communities of marine methane seeps at Hikurangi Margin (New Zealand):

We aim to characterize the microbial community structure of different methane seep sites from recently discovered cold seeps at the Hikurangi Margin, northeast of New Zealand. The sites vary by their seep-associated faunal communities (siboglinid tubeworms or polychaetes), presence of filamentous mat-forming sulfide-oxidizing bacteria on top of the sediments and spatial scale. Using fluorescence in-situ hybridization (FISH), automated ribosomal intergenic spacer analysis (ARISA), and 16S rRNA clone libraries we investigate the influence of spatial scaling, methane flux, methane oxidation rates, and surface population on the microbial diversity at these sites.

Diversity of archaea at AOM (anaerobic oxidation of methane) hotspots:

Our questions concerning biodiversity, community shifts and covariation of organisms at AOM hotspots will be adressed by multivariate statistical analysis of a global 454 pyro-sequencing dataset.

Comparative genomics of anaerobic methane oxidizing archaea (ANME):

We are looking into the genetic potential of several ANME clades to elucidate differences and similarities. The knowledge of genes and pathways could then be used to answer questions about the lifestyle, niche preferences and biogeography of ANME.