← students
| | |
| --- | --- |
| First name: | Hanke |
| Last name: | Anna |
| Country: | Germany |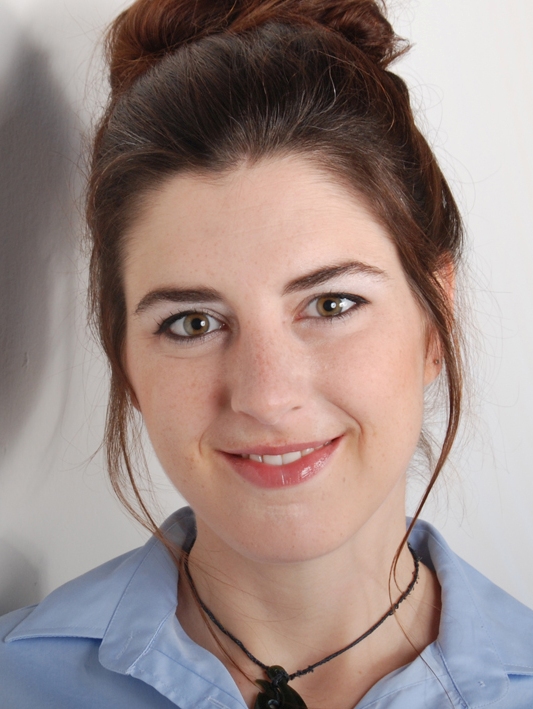 Thesis Subject:Denitrification and dissimilatory nitrate reduction at different and dynamic temperatures

| | |
| --- | --- |
| Education: | |
| | since 11/2009 PhD student, MPI for Marine Microbiology, Microbial Fitness Group, Bremen, Germany |
| | since 11/2009 Student of the International Max Planck Research School of Marine Microbiology (MarMic), Bremen, Germany |
| | 09/2009-11/2009 Scholar, MPI for Marine Microbiology, Microbial Fitness Group, Bremen, Germany |
| | 09/2007-03/2009 Scientific assistance, Bremerhavener Institut für Biologische Informationssysteme (BIBIS), Bremerhaven, Germany |
| | 08/2008 Diploma in Biology (focus: Nanobiotechnology), University of Bremen, Germany |
| | 10/2001-08/2008 Studies of Biology (focus: Neurobiology), University of Bremen, Department 2 (Chemistry/Biology), Germany |
Scientific Interests and Goals:My scientific work mostly deals with bacteria performing denitrification, the biological reduction of nitrate (NO3) via various intermediates to dinitrogen (N2). Denitrifying organisms are currently among the most enigmatic in global nitrogen cycling. Environmentally important denitrifiers have yet to be found. It is also unknown how temperature affects the end product of denitrification. This is especially interesting with regard to the potential production of nitrous oxide (N2O), a potent greenhouse gas.

I am interested in discovering environmentally important denitrifiers in sediment samples from "Janssand", a Northern Sea tidal flat. Moreover, I am trying to explore how different temperatures select for different species of denitrifiers. In the course of these examinations I grow my bacteria in continuous cultures at different tempera-tures under exactly defined conditions. By performing these experiments I hope to find a metagenomic marker for temperature. Further-more, I try to investigate the effect of dynamic tempera-tures on the composition of microbial communities and on the end product of nitrate reduction.

Monitoring consists of microscopy, complete mass balancing (via photometry, GC, HPLC, and mass spectrometry), ARISA, metagenome- and transcriptome analyses, and FISH.
Selected Publications:1. Hanke A, Strous M, Climate, Fertilization, and the Nitrogen Cycle. (2010) Journal of Cosmology 8:1838-1845